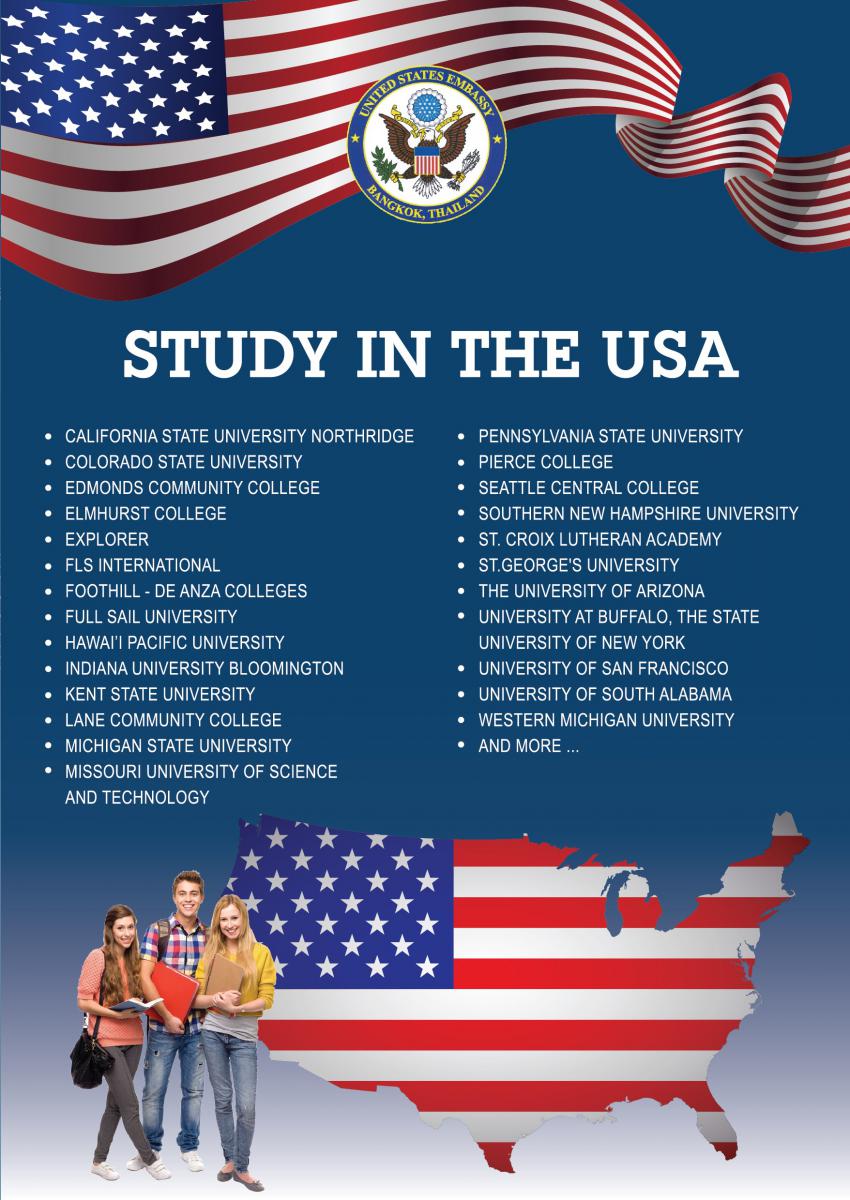 The American School of Bangkok hosted an American University Fair at Green Valley Campus on Thursday, November 8th 2018 from 10:00 – 11:00 a.m.
Many representatives from many universities from the United States of America will be present on the day to provide parents and students information about admission requirements, curriculum, career planning, financial assistance, housing, sports and activities, scholarships, work study, ESL programs, and costs.
The visitors included:
California State University Northridge
Colorado State University
Edmonds Community College
Elmhurst college
Explorer
Foothill – De Anza Colleges
Full Sail University
Hawaii Pacific University
Indiana University Bloomington
Kent State University
Lane Community College
Michigan State University
Missouri University of Science and Technology
Pennsylvania State University
Pierce College
Seattle Central College
Southern New Hampshire University
St. Croix Lutheran Academy
St. George's University
The University of Arizona
University at Buffalo, The State University of New York
University of San Francisco
University of South Alabama
Western Michigan University
It was an informative day!
Photos coming up soon!