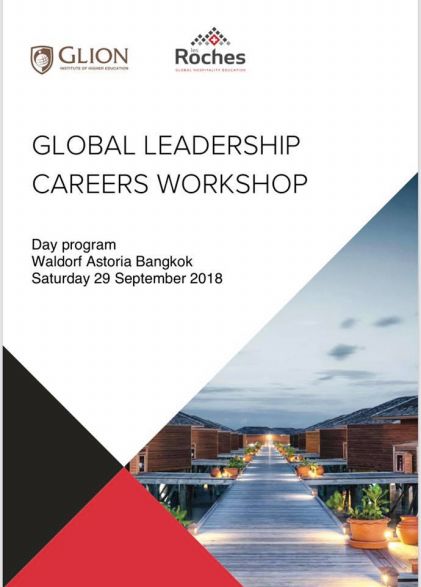 On Saturday, September 29th 2018, ASB student representatives from both campuses attended the Global Leadership Career Workshop 2018, which was organized by Ekthana Education Services in collaboration with GLION and Les Roches, and facilitated by Ms. Meca Fanega, ASB Green Valley Campus Career & College Counselor.
At the event, our students had the wonderful opportunity to meet successful hospitality, marketing and business leaders and find out more about the process of applying to and working in the hospitality industry.
The day was very informative.