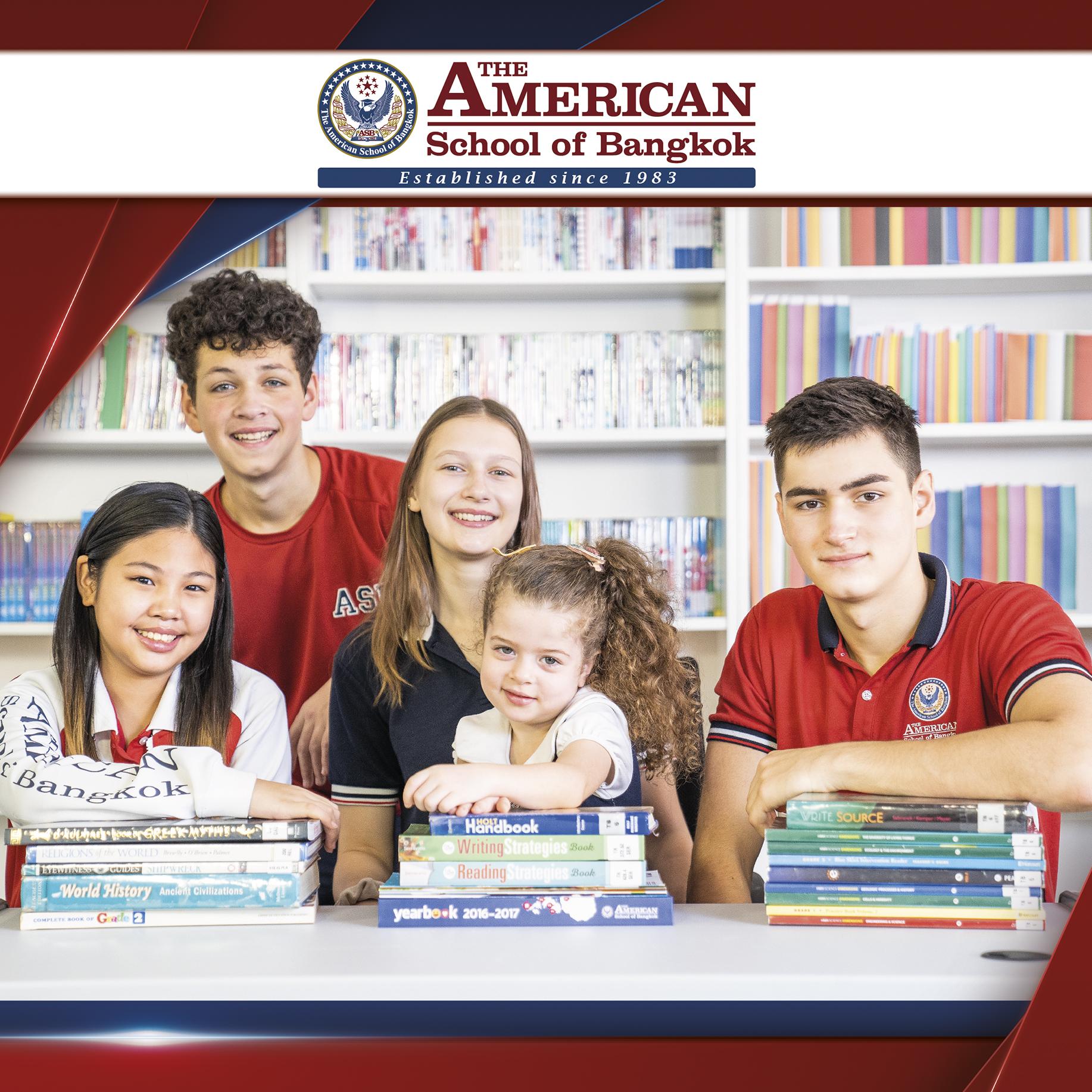 From diapers to diphthongs, early years' education at The American School of Bangkok means a world of enthusiastic learners taught by dedicated, caring educators.
"Worldwide" is probably a better word when describing ASB's program which is offered at each campus. In total, in sections N-1 to K-2 there are 133 students, 10 teachers and 13 aides who come from 25 different countries.  These diverse global guys and gals blend smoothly to provide a firm foundation for learning that lasts a lifetime.
No one knows the challenges and pleasures of these baby-to-beyond footsteps better than Green Valley principal Ryan Barnick.   He oversees the program and speaks as a parent of two early years' students.   "The early years program has helped my children evolve in regards to their independence as the program is for more than academics.  In addition to becoming more independent, both my son and daughter have grown both academically and socially, and thoroughly enjoy coming to school each day. In fact, during extended breaks, without fail they each complain that they want to go back to school. The teachers in the program do a nice job balancing being supportive yet encouraging independence." 
That balance is crucial as the teachers are tasked with helping students from their first steps to their first compositions. 
And a lot, lot more.
These ASB's teachers, whether just beginning their careers or having been in the classrooms long enough to greet former students returning from college, stress patience, planning and communication as key to educating in the early years.
Such patience was on display as N-1 teacher Ms. Mandy DeBilzan talked about her role as the educator of the tiniest of the tiny.   She guides the wee ones' first halting steps, and those steps are likely to go in any direction at any time.
Now in her fifth year teaching she says, "The most challenging part of my job is meeting each and every one of my students' needs. I have students that are coming into a school environment for the first time of their lives and my role is to lay a solid foundation for their futures. That means that I need to make sure to differentiate my lessons to accommodate every young learner. Making sure that each student is part of the lesson helps them to develop and grow into an individual. Finding the time to balance out all the necessities is the biggest challenge."
Ms. Mandy's challenge as the in-the-beginning teacher, leads to N-2, then to K – 1 and then to a K-2 classroom where within two or three years students have learned to sight read and pronounce words like "differentiate."
Just ask one of the best, Ms. Yazmine Razack.                              
The K -2 teacher has nearly two decades teaching, a college-aged son who graduated from ASB, and impressively Ms. Yazi's students have reading scores that surpass grade-level norms and expectations.
With an infectious, gentle smile that is reflected by her students, she attributes her students' success to several factors.  "I think my students learn best when you teach with patience, consistency, and of course you have to work hard, too."
Not a little of that work involves communication where the ASB teachers have regular contact with parents to create an effective home-school partnership including phone apps, social media pages and newsletters.                                                     
This communication is a welcome feature of early years' education.  Ms. Mandy who daily chats with parents as they hand over their children, says, "The parents' major concerns at the N1 level is socialization and acclimating to a new academic environment that has structure and routine." 
Ms. Namoi Spingler, a parent who began her twin sons' education at the Sukhumvit Nursery school agrees.  As her sons Cody and Jake, now in second grade, have advanced through school, Ms. Spingler says that the nursery school experience was critical.  "The teachers' messages helped create an open environment where our sons told us, 'I can really explore who I am."  It was a fun-filled environment that nurtures little, curious minds.
Nurturing and developing these young minds in a family-friendly environment is not without its concerns.  One teacher spoke of the need to maintain privacy and security in the social media communications, and others mentioned how hard it is to tell parents, well-intentioned though they are, that individual nannies can't stay with children inside the classrooms.
Still the teachers give their job 10 happy faces even on days when lunch is a passing thought that was left on the intersection of lost crayons and runny noses.  Ms. Yazi talks of reunions with adults who tell her decades after they left her room, that they recall all the fun they had and how they still apply life's lessons learned in her classroom.
Ms. Mandy, who is young enough to be one of Ms. Yazi's grad students, sums it well and happily, "The most rewarding part of being an early years' teacher is seeing how in the end of the year the toddlers that started the class are now kids ready for the next step in learning. They come in without any experience in academics and leave with a solid foundation. Knowing that I am helping in a small way to prepare each child for the next generation is the greatest reward."