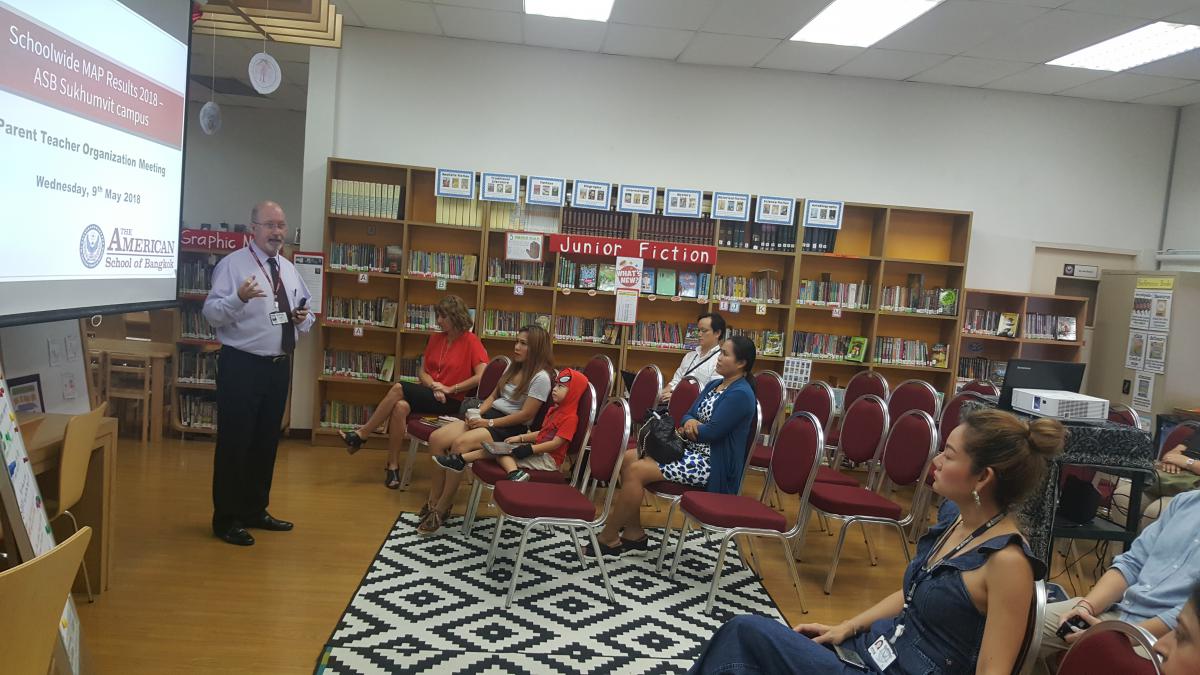 On Wednesday, May 9th, 2018, we held a PTO meeting in the library of the ASB Sukhumvit campus, to report on the excellent results from our school-wide Measure of Academic Progress (MAP) testing results. Once again, we've seen strong academic growth for our students across all grades and areas. We are very proud of the progress our students are making academically and with the strength of our program. 
​​We also presented information on how to interpret the individual student reports that will be going home soon, along with ideas and suggestions for supporting your children in areas where they may need to improve. There were also ideas for how to avoid the 'summer slide' and to encourage continued academic progress through the long vacation.
We wrapped up with a few announcements of program upgrades to look forward to next school year.