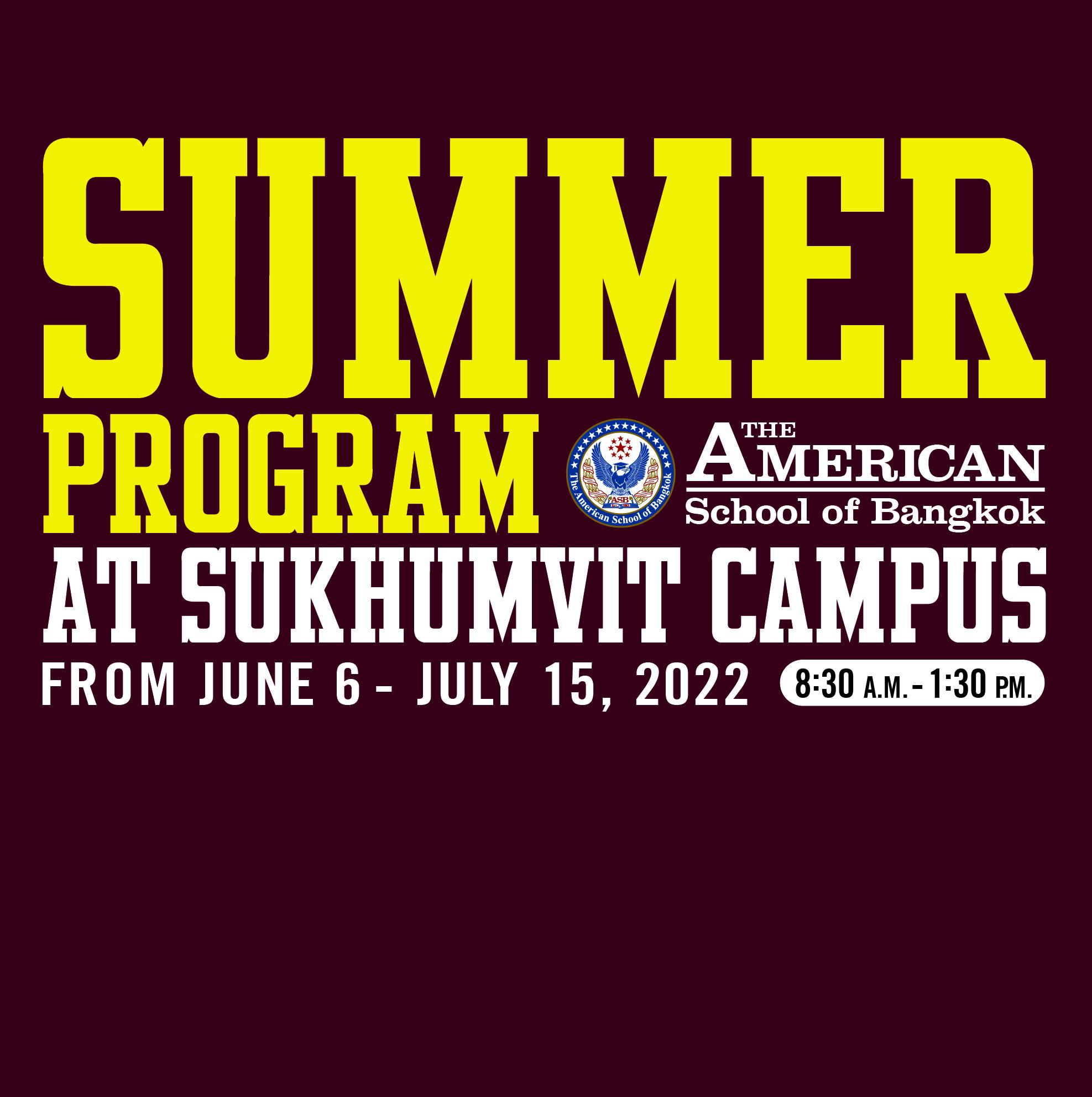 The American School of Bangkok Sukhumvit Campus is pleased to announce a fun-filled project-based summer program.
 
The program features academic learning, group projects and team building activities, field trips, sports by professional soccer and swimming coaches, and performing arts workshops by World Star Academy. The summer program is open to all students from Nursery to Grade 8. The program begins on Monday, June 6 and ends on Friday, July 15. School hours are from 8:30 a.m. to 1:30 p.m. An optional after-school sports program featuring swimming and basketball classes is also offered from 1:30 to 3:00 p.m. for an additional cost. Lunch is included in the tuition fees, and transportation is available at an additional cost.
High school students credit recovery courses are also offered during the summer session. Please contact ASB Sukhumvit Campus Academic and College Counselor, Ms. Meca Fanega at mfanega@asb.ac.th, for more information.
For any other information about the program, please contact our Summer Program Coordinator, Mr. James Hanham, at jhanham@asb.ac.th