The American School of Bangkok's Commencement Ceremony was held on Tuesday, May 17th 2016. Seventy-one students graduated from the school.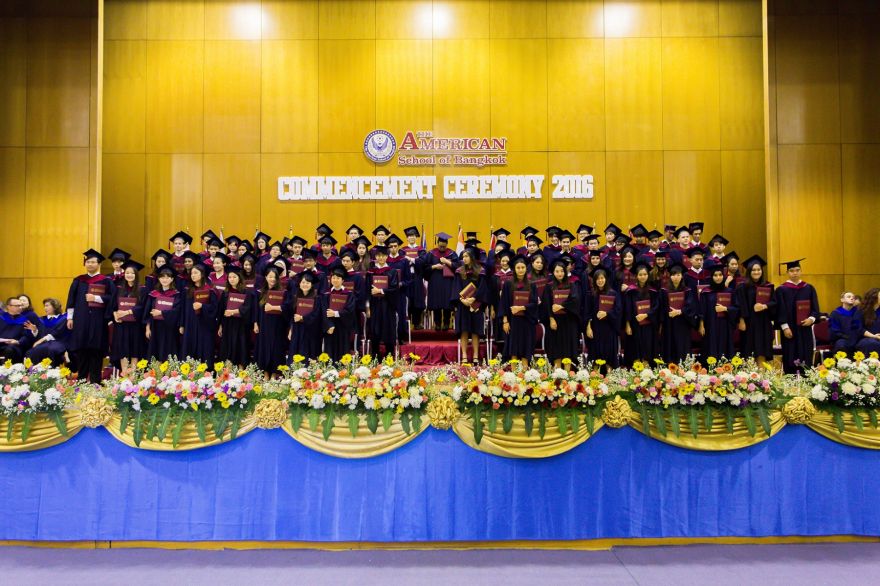 The American School of Bangkok expresses warmest gratitude to Dr. Eric Fleischman, the Assistant Director – International, Bumrungrad Hospital for giving the keynote speech on the day. The message that he gave to the graduating seniors was very inspirational and will be fondly remembered.
The American School of Bangkok also expresses a heartfelt thank you to all parents, teachers, students, and friends who attended the commencement ceremony. Congratulations to the Graduating Class of 2016 and the best of luck in all your future endeavors!
Click here for message by Keynote Speaker, Dr. Eric Fleischman, Assistant Director – International, Bumrungrad Hospital
Click here for Graduation Speech by ASB Green Valley Campus Valedictorian, Chattarika Cornick
Click here for Graduation Speech by ASB Sukhumvit Campus Valedictorian, Doyoung Kim