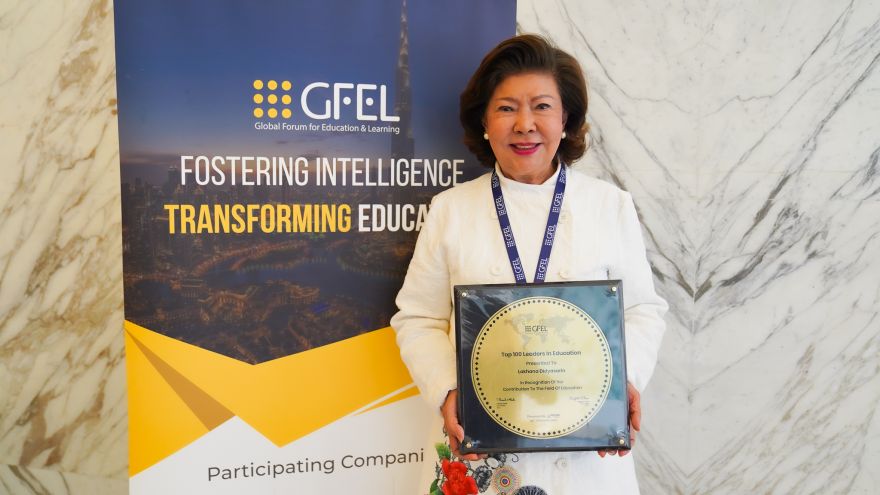 On December 16th, 2019,  Mrs. Lakhana Didyasarin, Chairman of The American School of Bangkok, was recognized by the GFEL for her contribution to global education and was given two awards, "Top 100 Leaders in Education" and "Top 50 International Schools" in the world. The conference was held in Dubai.
GFEL (Global Forum for Education and Learning) is an organization that brings together leaders in education and academicians who are adding significant value to the global education sector. The conference strives to unveil groundbreaking innovations and delve into the depths of knowledge to build the future of education.
GFEL's goal is for leading educators to solve complex educational issues around the world. All nominees were judged on 5 parameters:
Overall Reach

Industry Impact

Spirit of Innovation

Future Readiness

Market Demand
Mrs. Lakhana Didyasarin, on behalf of the ASB community, is grateful for this opportunity from GFEL for recognizing the exemplary work of individuals, schools, and organizations engaged in global education.