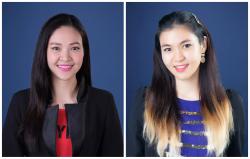 Dear ASB Sukhumvit Campus Families,
It is our pleasure to extend a warm and heartfelt welcome to you to the new school year 2020-21 at the American School of Bangkok, Sukhumvit Campus. We hope that everyone had a wonderful summer break, and that you are now ready for the new school year. We begin this academic year with the mission to develop your child to his/her fullest academic and creative potential.  Our teaching and support staff are ready to provide your child(ren) with a safe, caring learning environment, and will do their best to ensure that your child(ren) are comfortable, welcomed, respected, challenged appropriately, and most of all, loved in school.
The American School of Bangkok, Sukhumvit Campus is extremely excited to inform you of the following recent developments at our campus:
Administrators and Faculty
Many of our newest, certified and experienced administrators and faculty members have arrived to give the best education to your child. All of them are very excited to meet parents and work with your child(ren) in all areas. Our Principal and Assistant Principal, and some teachers have yet to arrive in the next few weeks. Any new ASB administrators or teachers coming from overseas will observe the 14 state-quarantine  procedures prior to coming back to school, and present a COVID-19 free medical certificate from a registered hospital upon their return to school.
New Facilities
The construction of the elementary classroom building at ASB Sukhumvit Campus has finished, and we are really excited with the brand-new bright and spacious classrooms, new library, and other learning spaces. The large astroturf soccer field located in front of this building looks really amazing. In addition to this, the old soccer field was demolished in the summer and the construction of the multi-purpose sports complex has begun. The new sports complex will house a new basketball gym, a swimming pool, jogging tracks, tennis courts, PE offices and storage spaces, and the Center Point. This project will be completed by next March 2021. Our sports and athletics offers will increase accordingly through the year.
We are really excited about all of these developments.  Reinvesting in your child's education is important to us, and we hope the new facilities and resources will enhance their learning experiences here at the American School of Bangkok, Sukhumvit Campus.
COVID-19 Safety Protocols
Prior to the opening of school for the summer session, representatives from the Thai Ministry of Education and the Thai Ministry of Public Health visited our school to review the safety protocols and procedures that we have implemented for the health and well-being of our community members. All students, staff, or parents entering the school will be screened for temperature at the school entrance, required to wear masks on campus at all times (including face shields for teachers in the classrooms), and observe all the necessary precautions to prevent the transmission of COVID-19. For health and safety purposes, and prevention of COViD-19, parents / guardians are not permitted to enter the school premises. Parents / guardians are requested to drop off their child(ren) at the school entrances in the mornings, and pick them up immediately after school.
As Thailand is easing COVID-19 safety measures for different business sectors and places, it is still advisable and recommended for the additional safety of our school community members that ASB administrators, faculty and staff, parents and students avoid travelling to high-risk and crowded public places in Bangkok and around Thailand. Please also remember to observe personal hygiene, wash hands frequently or use sanitizers as often as you can, wear masks and stay safe!
Extension of School Day / More Offers
The school day has been extended to 3:00 p.m. with nine periods for each day.  Life-skills, entrepreneurship, design and technology, cooking, performing and fine arts, and professional athletics and soccer training have been added for elementary and middle school students. Study skills, advisory, intensive college career and preparatory classes, and social and emotional sessions have been added to our regular school day schedules. We are very excited that our students will be able to balance their academics with activities, learn much more, and acquire the much needed new skills to be successful in the future.
School Partnership and Communication
At ASB, we also believe that communication is the key to a successful educational experience. ASB is a 'Google' school. We have asked teachers to continue to integrate technology in their daily routine, and use the Google Suite platform to enhance learning. The Sukhumvit campus elementary classrooms will continue to use Chromebooks extensively. We will continue to teach our upper elementary students to post assignments and develop their portfolios on-line. Middle and high school students will continue to bring their own devices daily for use in classrooms.
The ASB-SK campus will continue to communicate with parents through a variety of platforms including sending notices home, an online portal system, social media platforms, and PTO meetings. School announcements are shared through most of these communication channels at once in order to reach all members of the school community as effectively as possible.
The school encourages parents to take advantage of the following lines of communication to stay connected with the school.
Thank you for your continued support for the school. We hope you will have a great academic year!
Sincerely,
Ms. Pam Lita Tavedikul and Ms. Patcharalak Didyasarin Tavedikul
Directors
The American School of Bangkok, Sukhumvit Campus