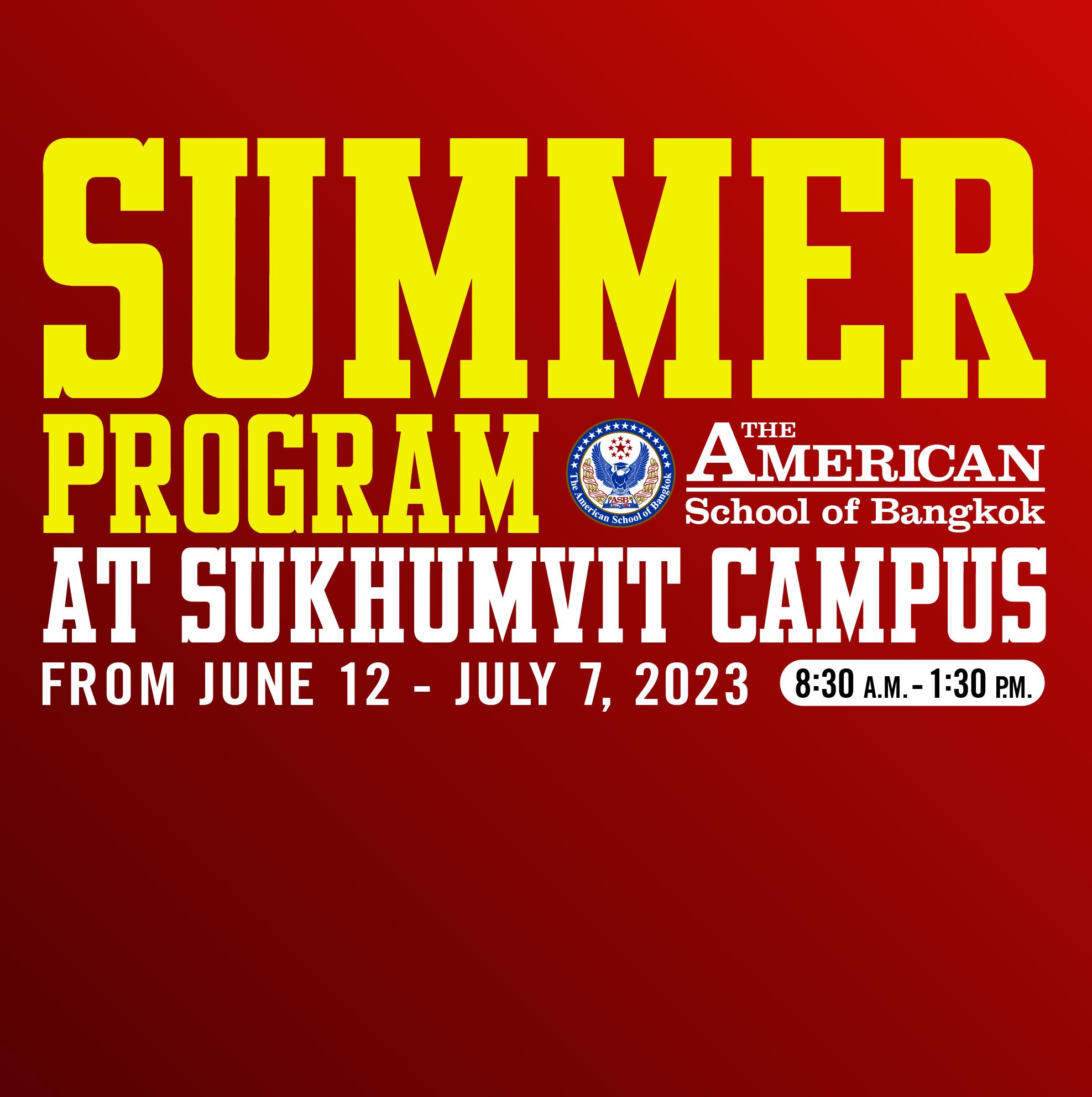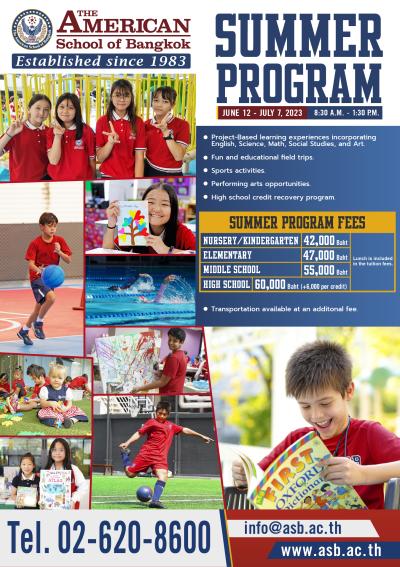 The American School of Bangkok, Sukhumvit Campus is pleased to announce a fun-filled 4- week summer program, featuring academic learning, group projects, team building activities, field trips, sports and swimming, and fine and performing arts opportunities.
The ASB Summer School program will run from June 12th to July 7th, 2023. The program is open to all students from Nursery to Grade 8.
Summer school hours are from 8:30 a.m.to 1:30 p.m. Lunch is included in the tuition fees, and transportation is available at an additional cost. 
The ASB Summer Program offers:
Project-Based learning experiences incorporating English, Science, Math, Social Studies, and Art.

Fun and educational field trips.

Sports activities.

Performing arts opportunities

Opportunities for ASB high school students to recover academic credits, or enhance their grades through the Keystone program.
To register for the program, please click on this link: https://qr.page/g/5m8GLl8LuYu  
For high school students seeking credit recovery during the summer session, please contact Mr. John Pabalan, from our Student Services Department, at jpabalan@asb.ac.th, for more information.
For further information regarding the regular program, please contact our Summer Program Coordinator, Mr. James Hanham, at jhanham@asb.ac.th.