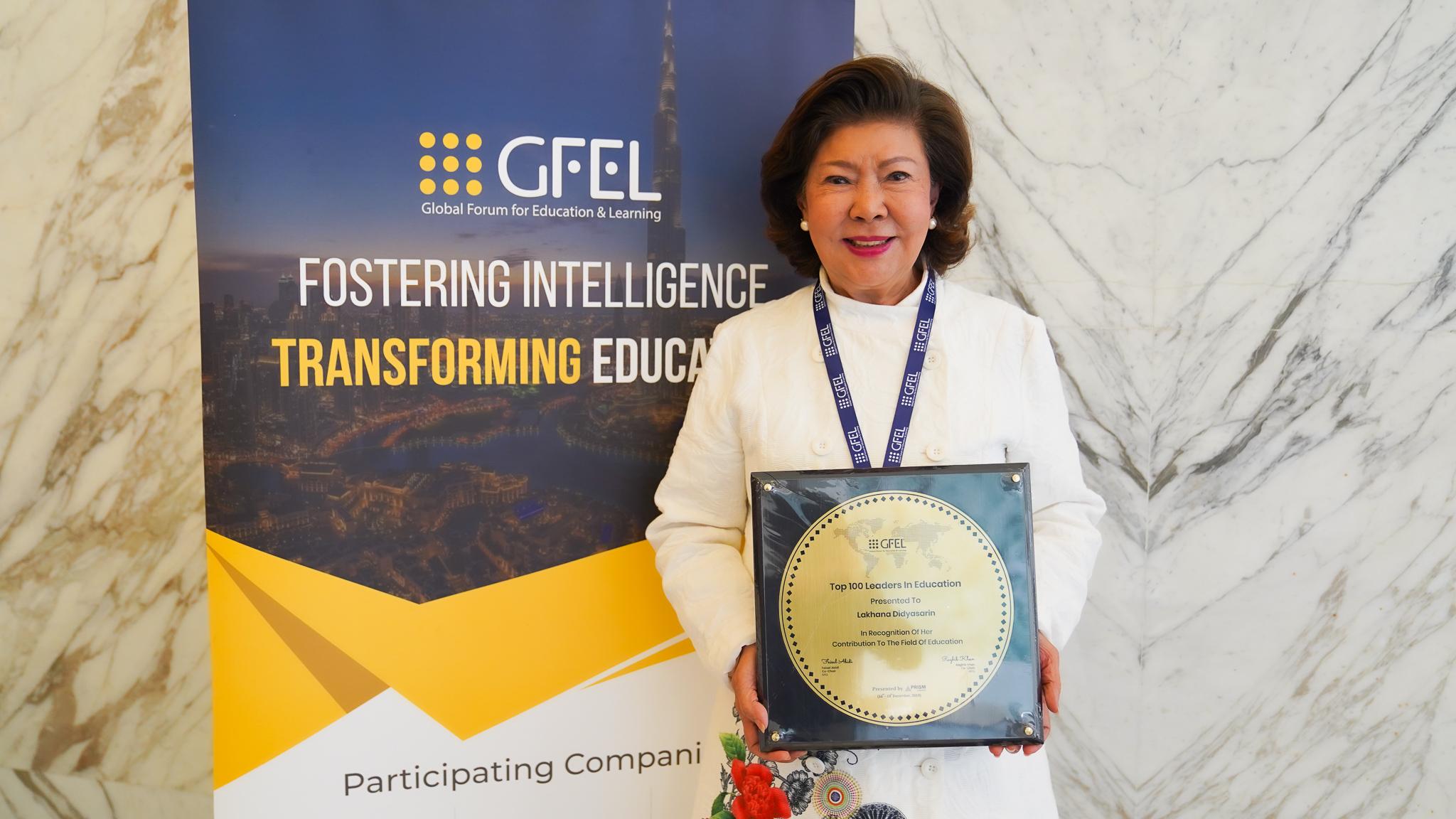 ASB Chairman, Mrs. Lakhana Didyasarin receives the 'Leaders in Education' award at the GFEL - Global Forum of Education and Learning in Dubai on December 16, 2019.
This award was given to 50 individuals and organizations to honor them for their significant contributions to the realm of education.
GFEL is a forum that provide a confluence of educationists and academicians who are adding significant value to the global education sector. The conference strives to unveil groundbreaking innovations and delve into the depths of knowledge sharing to build the future of imparting education. As education holds a significant position in the policies of nations across the world, GFEL empowers participants to develop the capacity to solve complex education related issues globally.