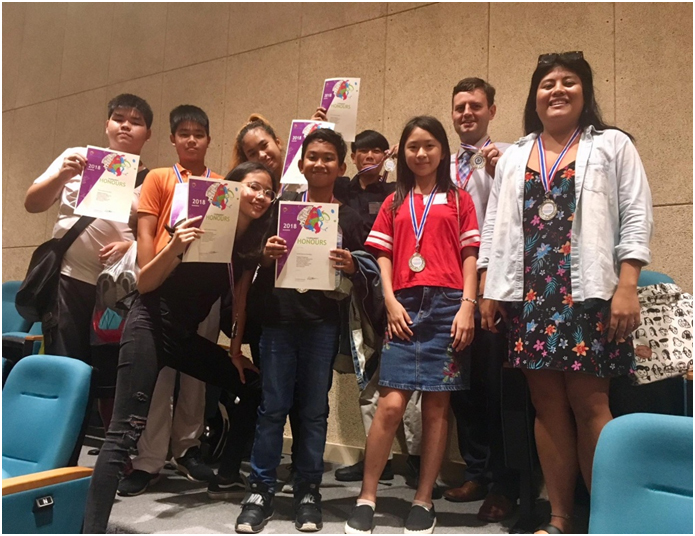 Students from ASB Green Valley Campus participated in the Tournament of Minds. A few fun facts about the tournament are that there were 5 countries, 21 schools, 71 teams, and 497 students competing in one tournament.
The Tournament of Minds is a program designed to encourage students to develop their cooperative problem solving skills, as well as their creative and critical thinking abilities. Teams are required to solve two demanding, open-ended challenges, a Long Term Challenge (six weeks of preparation), and a Spontaneous Challenge (five minutes of preparation).
Two multi-aged teams (one secondary & one primary) of seven students from ASB Green Valley Campus competed in this year's Tournament of Minds. The primary team competed in the Engineering and Math challenge, while the secondary team competed in the Social Sciences category. Both teams performed well, and the secondary team received honors (2nd place) for their performance in both challenges.